Un traje rojo fuerte de Dolce & Gabbana, que se le veia muy bien pero que sorprendio a muchos. Se arriesgo y creo que hizo bien.
Pero ...las bromas no se hicieron esperar!
Uds que piensan? Fashionista intenso o ridiculo chabacano?
Hay que hablar de Leo Messi. No ganó el Balon de Oro, pero se llevo todas las miradas con su osada elección de vestuario.
estaban todos contentos ....menos Blatter.
Ya lo deben saber. Cristiano Ronaldo ganó el Balon de Oro. Sorprendio a pocos, porque era uno de los favoritos.
Lo hizo en una entrevista para la revista Die Zeit.
La entrevista completa aqui:
http://ontd-football.livejournal.com/3892908.html#comments
(pongo este link y no el de la revista porque esta en alemán).
Me parece un gran paso para el fútbol!
Uds se estarán preguntando: quien carajo es Thomas Hitzlsperger? Es un ex-futbolista alemán que se confesó gay! :)
Current Location:

en la cama cómoda

Current Mood:

mellow

Current Music:

Los Bunkers - Angel para un final


1- Bruno Mars - Locked up on heaven

Gano el mejor Video del Año en los premios de MTV. Revive los '80 en buena manera.


2- Eminem ft. Rihanna - Monster

El regreso de Eminem tenia que ser con todo. Letra poderosa como ya suele acostumbrarnos, acompañada de la voz única de Rihanna.


3- Macklemore & Ryan lewis - Can't hold us

La canción de hip-hop del año. Este grupo rompe todos los esquemas. Ritmo inigualable.


4- Justin Timberlake - Suit & Tie

Este año fue de regresos y al igual que el nro.2 este fue con todo. Melodía armoniosa que combina con el ingenioso video.



5- Miley Cyrus - Wrecking ball

Esta mina represento lo peor del año, pero esta balada muy poderosa fue lo mejor que hizo. La letra es muy buena y le llega a la gente. Lástima el video.

Lo más dificil de todo fue hacer este ranking. Es muy subjetivo y puede que no estén de acuerdo.
1- Jennifer Lawrence (Dior Haute Couture)
Se gano el Oscar con este fabuloso vestido blanco que la hizo lucir como una princesa. Primer puesto para quien, a mi entender, fue la mejor vestida del año.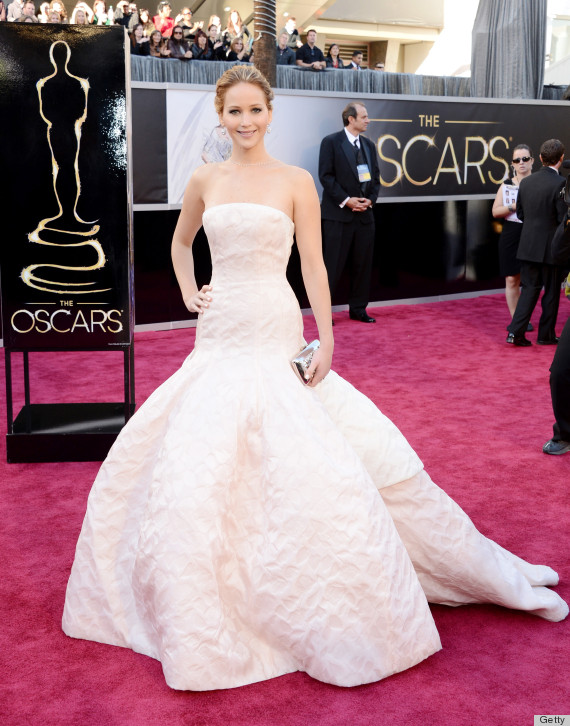 2- Rihanna (Azzadine Alaia)
Pocas veces me gusta lo que se pone Rihanna. pero en los Grammy de este año lució mucha clase y elegancia. Rojo poderoso, pero femenino y delicado.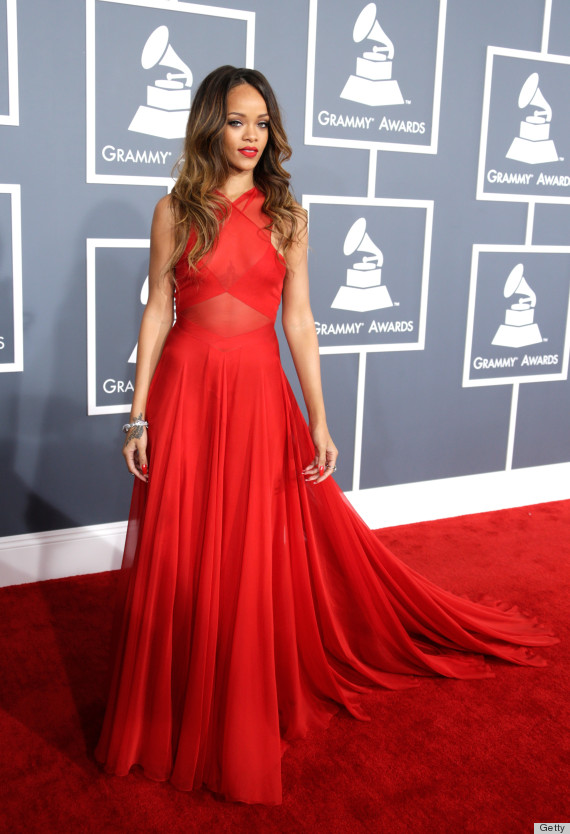 3- Taylor Swift (Zuhair Murad)
Me costó elegir un vestido de Taylor, porque me encantó todo lo que se puso este año. Vestido corto y sencillo, si los hay. Pero a mi me fascino el color y los detalles. Lucio sexy (sin ser vulgar) y muy cool.
4- Naya Rivera (Michael Kors)
Vestido sexy por donde se lo mire, pero sin caer en la vulgaridad. La mejor version de Morticia.
5- Emma Watson (Chanel Couture)
Emma no me falla. Todos los años esta en mi ranking y esta vez no es excepción. Tendencia del año fue el blanco y negro y ella lo supo lucir muy bien en el Festival de Cannes.
Aqui van los mejores vestidos del año. Me costó hacer este ranking, porque hubieron tantos vestidos fabulosos este año!
Además, como el mismo Cristiano Ronaldo dijo en Twitter: "Mucho se explica ahora". Claro, ahora vemos que Lio Messi no se merece la cantidad de Balones de Oro que tiene, por más buen jugador que sea.
La versión de "Blurred lines" para Blatter. "Blatter lines".
http://agnes-wonka.tumblr.com/post/65738604020/a-blurred-lines-parody-dedicated-to-sepp-bladder
En resumen, si Messi vuelve a ganar el Balón de Oro, el quilombo que se va armar no tiene nombre!
La verdad que hay que hablar de eso sí o sí. Al señor se le fue la boca y se armó un quilombo histórico entre la FIFA y el Real Madrid. Lo que yo opino es que el Presidente de la FIFA ya esta para darle de comer a las palomas. Que se vaya retirando y pongan alguien nuevo, alguien joven con ideas frescas y renovadoras (alguien que luche contra la homofobia en el fútbol).
Current Location:

en el comedor

Current Mood:

peaceful

Current Music:

Robin Thicke ft. T.I & Pharrel - Blurred lines

Para todos aquellos que alguna vez se sienten disminuidos, es hora de rugir como un león!

♪ I got the eye of the tiger, a fighter, dancing through the fire, coz I am a achampion and you're gonna hear me roar, louder, louder than the lion, coz I am a champion and you're gonna hear me roar ♪


Me encanta esta canción! La letra me llena de energía y me levanta el animo.
metlloi
que de seguro le va gustar.
Es del dúo Macklemore & Ryan Lewis y habla sobre la igualdad de derechos y el matrimonio igualitario.
La letra es preciosa y el estribillo de Mary es encantador.
No sos muy del hip-hop pero espero que te guste.
Esta canción va para
Current Location:

en casa

Current Mood:

okay

Current Music:

Taylor Swift - Better than revenge
Pero aceptan mis disculpas con unos gifs de la campaña de CR7 de su linea especial de ropa interior!!
Les pido disculpas desde ya por el largo descanso que me tome de mi LJ. Es que nada me motivaba a postear algo (adicción al Tumblr) y además, siento como que el LJ esta cayendo en desuso en general.
Current Location:

en casa

Current Mood:

mellow

Current Music:

Katy Perry - Roar

Encima mis posts no tienen ni un puto comentario.

Esta canción es perfecta para mi invierno. Triste.

Esta bastante feo este invierno. Me he enfermado desde que empezo el otoño. Me siento cada vez más sola. Mi trabajo es estresante y cada vez lo hago peor. Pocas cosas me dan felicidad.
Current Location:

en casa

Current Mood:

lonely

Current Music:

Reik - Creo en ti